VOICE DEVELOPMENT
We design, build and execute your Google Action or Amazon Skill. To put it simple: we bring your brand to the voice assistants so people can say 'Alexa / Ok Google, talk to my company'. We created, among others, the voice experiences for Fox/Disney, DPG Media and PostNL

Most important questions are: Where does voice fit into your customer journey? How can you add value? And how do you created reach?

You want to start with voice but you don't know how? Scedule a call and we will help you to the next step.
---
SCHEDULE A CALL
SEARCH OPTIMIZATION
APP STORE OPTIMIZATION

Prappers Media is the Dutch marketleader in app store optimization (ASO). We work for some of the biggest apps in The Netherlands like: Telegraaf, ANWB, Blendle, Moneyou, NPO, Aegon, Lil'Kleine. We bring more installs, higher retention and revenue. We get your app discovered and used, we have done it before!

PODCAST SEARCH OPTIMIZATION

Widen your audience, be found and get more listeners for your podcast. Like other strategies, podcast SEO requires techniques that are specific to the platform: iTunes, Google Podcast, Google Assistant Spotify etc. Increase your podcast audience today and schedule a call with our experts!

VOICE SEARCH OPTIMIZATION

Being found and discovered via voice search is different than normal SEO. Our experts know exactly how your brand and product will be discovered. We use explicit, and implicit invocations, speakable mark-ups and featured snippets. Most important question we solve is: why is the assistant giving the answer it is giving and how do you become the number 1 answer !
---
SCHEDULE A CALL
MARKETING
As brand you should be where your audience is: on the mobile phone. Advertising on mobile is not broadcasting the same message to everybody, it is narrowcasting and should always fit the channel and targetgroup. We help you mastering your strategy.

APP USER ACQUISITION

We help you get more donwloads, higher retention and real users for your app via our own publisher network, our exclusive cooperations and via all big social networks a.o Tiktok, Instagram, facebook, snapchat and LinkedIn. We work on CPI, CPA and CPS, always with additional KPI's to ensure quality.

VOICE USER ACQUISITION
We will get you users for your Google Action or Alexa Skill. We help you get users into your voice customer journey and bring you users that interact with your brand, and convert into a lead, sale or anything else you want users to do
---
SCHEDULE A CALL
OUR PARTNERS
We strategize, design en develop for all major voice assistants.: Google Assistant, Amazon Alexa, Apple Siri, Samsung Bixby and Microsoft Cortana.

For mobile app installs measurement we are official partner of all major attribution platforms: Appsflyer, Adjust, Branch and Kochava.


Prappers Media is located at Epicenter Amsterdam, a community of digital scale-ups, corporates, intrapreneurs and entrepreneurs
WHAT WE LOVE
Prappers Media is founded in 2016, co-founder Joey Scheufler is still our managing director. Prappers started as the first Dutch agency focussing on App Store Optimization. Soon we expanded our services with our own publisher network to help clients get not oalso quality downloads via paid channels, next to the organic growth we offer via app store optimization.

By being very active advertising on mobile we noticed that virality via non-paid content is where the real underpriced attention is. That's why we started in 2017 our social content strategy department to deliver high converting social content for app user acquisition on channels like Instagram, Snapchat, Tiktok and Linkedin.

In 2018 we started our 'voice department' helping clients benefit from the emerging voice opportunity. We understand it can be challenging to start with voice, you know it's coming but you don't know how to integrate it in your organization, where it fits in the customer journey and how much you should invest right now. We help you answering these questions.

Let's talk!
SCHEDULE A CALL
What Our Clients Say
Joey is inspiring and passioned for his profession. He knows how to translate this passion with his team into clear, practice-based solutions.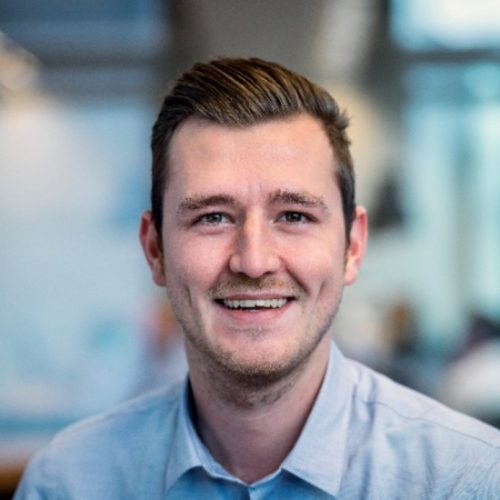 Yoran Feenema
Customer success manager @ OK Payments
Joey and his teams foresights are inspiring and educational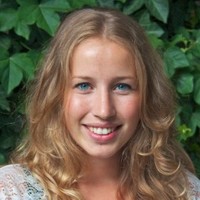 Martine van Manen
Marketeer @ NL Ziet
Joey and the team have a convincing communication style, and open attitude
Jeroen Bohm
Manager Digital Marketing @ Spotta (POST NL)