TRUSTED BY MAJOR BRANDS
Prappers is trusted by leading brands delivering strategies, concepts, formats, productions, influencers and media buying. As official prefered TikTok for Business partner we have access to exclusive advertising tools to grow your brand on TikTok.

Our in-house influencer agency holds the biggest and most famous names on TikTok.

The combination of TikTok for Business AND TikTok for creators makes Prappers marketleader on TikTok in The Netherlands.

Prappers: The TikTok Agency

Trusted by major brands, working with the largest creators on the platform.
Don't stay trapped in old media.
GET STARTED TODAY
TIKTOK VIDEO PRODUCTIONS
Working with brands like SPAR, Intersport, Pets Place, Zalando, Rabobank, Government and SONY Music we don't just create content, we produce for impact.

Our strategists and creatives help you not only to create a video concept that reaches your goals (views, engagement, conversions), we also help you define the best strategy, budget, timelines and KPI's. Our production team set timelines, create briefings, write copy, choose music, manage communication, and reach deadlines. On the channels of the influencers or on your own brandchannel: all is possible with or without influencers.

Most important we produce fantastic videos !


Contact us now
SPAR
RIMMEL
CRUYFF
NS
MINISTERIE VWS
KRO NCRV
TRIMBOS INSTITUUT
RAVENSBURGER
SONY MUSIC
VVD
SNS BANK
ZALANDO
TikTok Sitcom
Paalstraat 69 is an unique sitcom we developed in-house. It is the first ever profesionaly produced comedy series for TikTok. Staring well known Dutch comedy actors Patrick Stoof, Rian Gerritsten, Britt Scholte and Eliyha Altena. Combined with new upcoming social stars Mila Muijson and Stijn de Vries.

Together with EDC Retail/Easytoys the series makes taboo topics accesable for a broad audience. Due to our amazing analyzing and optimizing team, which works closely to the production and post-production teams, we are able to create high performing content at scale.

The series is aired 4 times a week and reached 10 million organic views within the first 6 weeks. Right into the target audience 70% female and 70% between 18-24 years.


TikTok Soap opera
' Morgen voor jou' is the world's first ever daily soap on TikTok. Targetting the group 24-35 it reached 6 million views within the first week. For this series we combined the traditional soap appraoch and story lines with the flexibility of TikTok. Also with the actors we casted well known actors Kasper van Kooten (All Stars), Christine van Stralen (dunya & Desie), Veerle Peters (Spangas) and new talent like Alexander van Reeken, Marco Spadaro and Aretha Anpong.

The series gained huge media attention as it was covered in all main stream media, it got historic value as the first TikTok production to be in the collection of Museum Beeld en Geluid
TikTok Cooking
We lift social cooking to the next level. Cooking like you know it from TV, in the quality you love, but edited for TikTok. Real, authentic and offcourse with space for product placement and sponsoring.

TikTok is more and more used as search engine, people are looking searching for their favorite recipes, products and restaurants. With TikTok search optimization we optimize our shows and episodes to be discoverd and make them future proof for the current generation. Not only on the For You Pages but also via search cooking is hot on TikTok!
TIKTOK FORMATS
Want something really unique and high engaging? PRAPPERS is the leading TikTok video format production company in the world. We create unique custom TikTok formats for advertisers and organizations AND we develop our own formats you can participate in as sponsor or to get attention for a product, service or theme.
Contact us now for the possibilities
TIKTOK SOAPS & SERIES

MORGEN VOOR JOU
Our team developed the first ever daily soap opera on TikTok 'Morgen voor jou' which offers a wide array of advertising opportunities from billboarding to product placement.

Soap operas or other custom series native produced for TikTok are a unique opportunity to get your products under the attention of your target audience.

Looking for something unique? Our creative producers love to discuss formats and stories that fit your brand
TIKTOK COMEDY

EASYTOYS
Comedy is a great tool to deliver complex topics and 'brand positions' to specific target audiences. Like we do for Easytoys with our newest production 'Paalstraat 69' : A big success on TikTok with 7 Million organic views in the first month.

Paalstraat is a sitcom with experienced comedy actors and some new talent. 4 times a week a new episode in TV quality but created for TikTok.
TIKTOK COOKING

With influencers
Cooking is hot on TikTok. From home cooking to professional chefs: everybody is on TikTok. In 'cooking with influencers' we put infuencers in a real TV kitchen: camera, lights aaand cook!

Our 'food prappers' team loves to discuss the possibilities for your brand or business. We can develop a custom cooking format, manage your campaign or match you to the best food influencers on the platform.
TIKTOK REALLIFE SERIES

Your City, My City
A great example of an unique format is our in-house developed reallife show is My City, Your City. Influencers go on a trip to eachothers 'home town' to show the most instagrammable/ TikTokable places around.

Looking for something unique? Our creative producers love to discuss formats that fit your brand
TIKTOK QUIZ
AFC AJAX
For AJAX Amsterdam we developed a (TikTok first) social format to make the female players more relatable.

Quizzes and Game shows custom made for your brand on TikTok. A quiz is perfect for branding, product highlighting, sharing knowledge or entertainment.

You can hop on one of our existing proven successful game formats OR our creative team designs a custom format for your brand!
TIKTOK FUN & FACTS

DELIVEROO
For Deliveroo we created a custom TikTok format all around food and fun. In 'order for me' a couple orders from the same restaurant for the other person without knowing what they like.

As a varition on the format contains episodes where we also jump into the kitchen of the restaurant to see how it's prepared.
TIKTOK CHALLENGE
INTERSPORT
Intersport x Prappers. We developed a TikTok Challenge with a twist. Every month another sport inline with the marketingcalendar. 4 videos per sport in which two teams compete with crazy challenges like "find the perfect object in the clubhouse to hit a tennisball"
TIKTOK INFORMATION

PETS PLACE
TikTok is a source for information. More and more people are searching on TikTok instead of Google. Why? You'll get instant a video of the topic you search.

For Pets Place we developed a TIkTok format in which a vet answers questions from viewers about their pets.
TikTok Channel Management
Building your own TikTok channel helps you to connect to your audience. We help you with defining your message, concept, story and strategy. Next we'll take care of the full video production, including creators/actors, post production and posting of the videos/

We know when to post and what to post to reach your goals.
Tell me more
OUR CONTENT CREATION TEAM
Our content creation team is the heart of Prappers Media Group and consist of the most popular TikTok influencers on the platform. We have fostered an environment where these established creators can flourish and grow to create impact on millions. With our in-house production department we bring vertical video to a next level!

Prappers Media Group commits to building a community of storytellers in all verticals and for any target audience.

Contact us now to explore the possibilities for your brand, business or artist. We are the TikTok agency.
Call our Amsterdam office at +31 (0)20 – 893 2400 or email us hello@prappers.com
Nina Schotpoort
Nilab Kar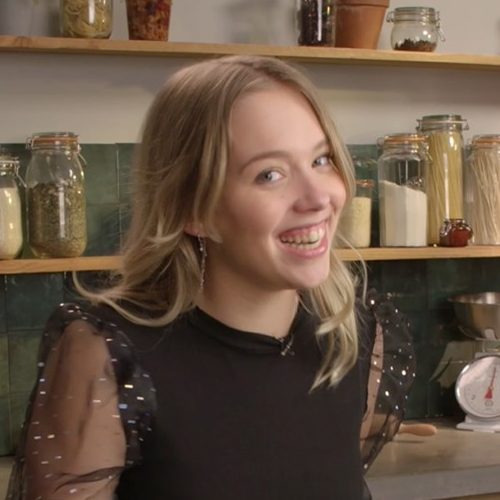 Beau Potman
Rosalyn (Spicynoodle)
Troy van Dijk
Yazz Minaa
Quincy Voorhout
Folkert
Grandpa Gerrit
Jacey
Nichara Voorjans
Keanu Bruijnen
Josephine Keune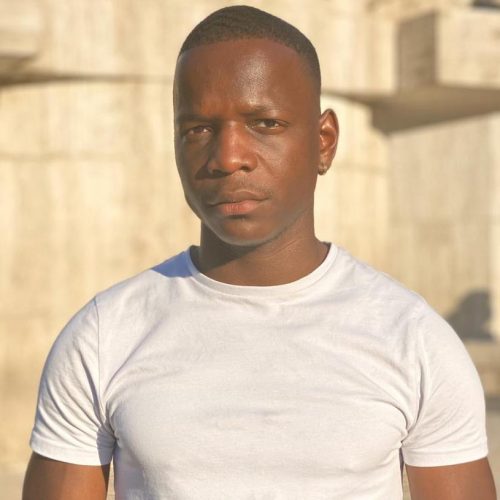 Clint Fräser
Liselotte Peek
Jesse Zior
Melano Numaru
Shaqatack
Yalda Kar
Victoria Verloop
Antonie Lokhorst
Tessa Knaap
Ellen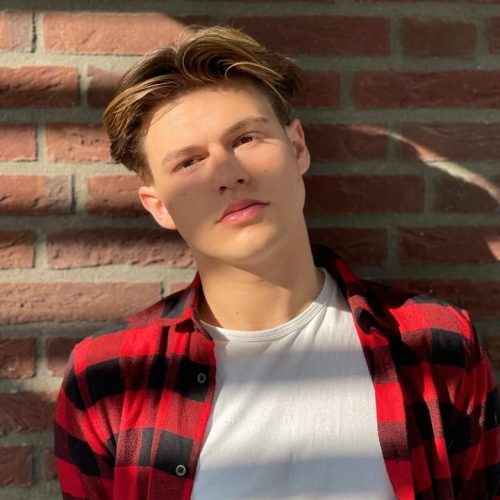 Mathijs Jeuken
Marco Spadaro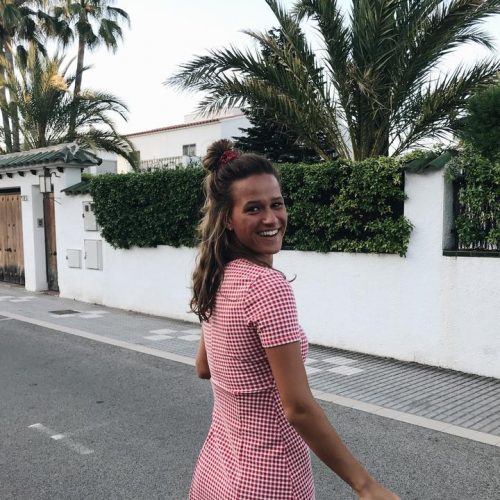 Perle Hagesteijn
Nina Kamphuis
Mandy Benz
Nadia Zerouali
Madelon
Lars Peters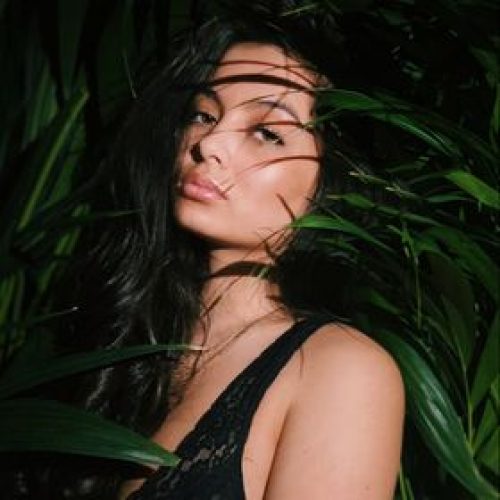 Naomi Rachel
Friso Wester
Nikita Guslev
Kyro
Lauren Slag
Julia van Etten
Sefanja
Mila
INFLUENCERS, ADS & CHANNELS
STRATEGY, CONCEPT & PRODUCTION
OUR LEADERSHIP TEAM

Our production, development and client teams consist of fresh young talent combined with experienced leaders in their field. We combine the craftmanship of the 'old world' with the creativity and flexibility of the new!

The perfect combination to reach your target audience
JOEY SCHEUFLER
founder
Joey Scheufler is the TikTok Expert of The Netherlands, leveraging roughly two decades of experience producing and developing high performing mobile-first campaigns for major brands.

Scheufler also uses his personal influence and social media channels for multiple non-profit organizations.

Next Joey Scheufler is member of the Reclame Code Commissie (the Dutch Advertising Code Committee)
LEONIE HULSTEIN
director brand partnerships
Leonie Hulstein is a seasoned director with over 15 years of experience in high-level sales and business development.

Hulstein is also a crucial part of ideation and creation of new concepts managing Prappers entire production development and influencer slate
KASPER VAN KOOTEN
creative director
In his role, Kasper van Kooten, oversees the creative direction of clients and the primary script- and copywriter for a vast variety of TikTok and other social formats for Prappers.

Van Kooten has a long career as performing artist/actor in well known TV-series like All Stars (Emmy Award winning), Moordvrouw and Oogappels. Kasper also is a house-hold name in theatres across the country as comedian with a passion for music
WE PREP YOUR TIKTOK
Video Production
Working with brands like SPAR, Pets Place, Zalando, Government and SONY Music we don't just create content, we produce for impact.
Don't stay trapped
TikTok first
We breath TikTok, know the algoritm like our own city, live on trends, eat hashtags and love impact. Our formats and services are made for TikTok.
CONTACT
Looking for a TikTok campaign, format, production, channel, strategy or influencer?


ADVERTISING ON TIKTOK = PRAPPERS
STRATEGY, CONCEPT, PRODUCTION, INFLUENCERS AND MEDIA BUYING


Don't stay trapped in old media, let's work together and create success for your brand, app or artist on TikTok.


Fill in the form below and we'll get in touch asap.
Don't like forms or can't wait? Email our team: hello@prappers.com or call our Amsterdam office +31 (0)20 – 893 2400